Understanding the need for female hockey growth in Northern Ontario, we teach athletes the necessary skills to meet their goals. Through detailed on ice drills, athletes are educated on all aspects of the game to increase their knowledge of the sport as well as their skill and technique.
Off ice conditioning is a crucial aspect of the game. Our athletes work with Certified Personal Trainers to understand proper warm up and cool down activities and are further educated on training programs to become more aware of their mind and body.
The academy runs skill specific clinics throughout the season and a week-long camp in August.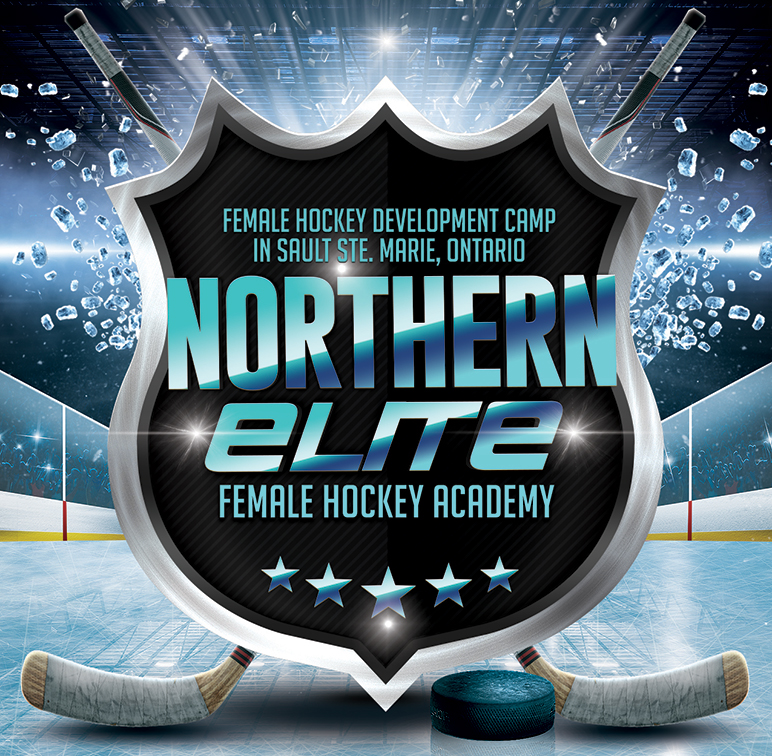 How it started
Brianne Veale was born and raised in Sault Ste. Marie where she played in local hockey associations. She continued her career at the CIS level for Brock University and was assistant captain for the Women's Varsity Hockey Team. Brianne has an extensive background in organizing and directing hockey schools in Canada and overseas.
Her passion for instructing began while teaching CanSkate and power skating programs in St. Catharine's, Ontario. She continued to gain knowledge in directing programs as the Camp Coordinator for the Niagara Girls Hockey Camp for four years. In August 2012 and 2013 Brianne travelled to Europe to be a guest instructor at the Färjestad BK Hockey Alliance Girl Power Camp in Karlstad, Sweden.
After graduating university, Brianne continued her studies by achieving a post-graduate certification in Sport and Event Marketing. During this time she worked for the Toronto Maple Leafs and organized the annual Toronto Maple Leaf Hockey School. Brianne is currently an Assistant Coach for the Sault College women's hockey team.
Brianne created Northern Elite Female Hockey Academy for the purpose of developing athletes to enhance their skill and knowledge of the game while strengthening female hockey in Northern Ontario. She wants young girls to have the opportunity to learn from top female athletes who have had great success in their hockey careers and are encouraging mentors for our participants.